Call : 01642 913727 Monday-Saturday: 8am - 5pm
35,000
+ Happy Customers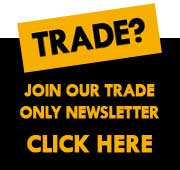 Lakes Showering Spaces
Lakes shower Spaces are a leading manufacturer and supplier of showering spaces, shower doors and bath screens, we have designed our collections to give you real freedom of choice, from a name you can trust. Being an independent, family run firm, quality really does matter to us – in how our products perform and in how we perform supporting our customers.
Lakes Showering Spaces
Lakes Showering Spaces
Lakes Showering Spaces range available from Rubberduck Bathrooms. Browse Lakes Showering Spaces make the bathroom of your dreams with help from Rubberduck Bathrooms.
5 Star Reviews
Buy Your Bathroom With Confidence, See our reviews.
Information
Customer Service
Copyright © 2016 Rubber Duck Bathrooms Ltd