Call : 01642 913727 Monday-Saturday: 9am - 5pm
35,000
+ Happy Customers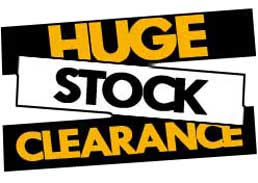 Insignia Showers
Insignia Showers offers a range of steam shower cabins and hydromassage shower pods in a wide selection of sizes, shapes and specifications. Also available at Insignia Showers is a range of steam generators and their new full-body dryers. If you're looking for luxury steam showers for your new bathroom, or as an addition to an exiting one, Insignia Showers are sure to have something that ticks all your boxes.
The beauty of an Insignia shower cabin is in its simplicity. Everything you need to build your steam shower cabin or hydromassage shower comes in the box ready to be assembled, all you need to add is a hot and cold water supply and some electricity. No need for complex plumbing or building work.
Due to their self-contained nature, Insignia shower cabins can be built on site and simply slid into place and with no tiling or tanking needed, you can have a working and leak-free shower in under 60 minutes!
Insignia Showers
Insignia Showers
Insignia Showers offer a range of Steam Showers, Hydromassage Showers, Steam Generators & Fully Body Dryers to add luxury to your home and your daily showering experience. Insignia showers come with some truly fantastic features that are sure to make your showering experience top of the top. With body jets and different shower head patterns, coloured mood lights and even Bluetooth speakers, you can turn a boring shower into something you look forward to every day! In contemporary stylish designs, these Insignia Shower Cabins are sure to make a real feature in any bathroom.
Information
Customer Service
Copyright © 2016 Rubber Duck Bathrooms Ltd