Call : 01642 913727 Monday-Saturday: 9am - 5pm
35,000
+ Happy Customers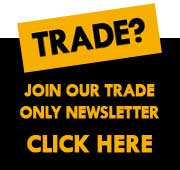 Waterproof Bathroom Televisions
Switched on and tuned in and Relax. Waterproof TVs have for a long been a feature of 5 star and luxury hotels or a millionaires mansion but you can now enjoy the same waterproof TV technology in your very own bathroom or kitchen.
At Rubberduck Bathrooms we offer a range of waterproof TVs which are perfect for bathrooms and kitchens. Not only is our range of waterproof TV functional as a TV but our mirrored effect waterproof TVs also act as a functional mirror when the TV is turned off. Our range of waterproof TVs can be installed directly over baths, basins or under your shower and even in the kitchen behind hobs and stoves.
Waterproof Bathroom Televisions
Waterproof TV's and bathroom Televisions allow you to enjoy your favourite televisions shows in the comfort of your bathrooms. Enjoy your favourite TV shows and films while in the bath or shower in your bathrooms or en-suite. Waterproof TVs are also perfect for kitchens.
TechVision Waterproof Bathroom TV's
TechVision is a British, family-run business, who specialise in the design, manufacture and supply of high-quality Waterproof Audio Visual Products.
TechVision products have been successfully used in luxury hotels and properties around the world, for over 8 years and are now available to purchase for the domestic market. TechVision Waterproof Bathrooms TV's are specifically designed for use in wet and humid environments making them ideal Bathroom TVs, Kitchen TVs, Outdoor Spa TVs or Vanity Mirror TVs!
TechVision waterproof TV's use the latest technology incorporates high-bright LCD panels and heated, toughened-glass screens, to aid condensation.
Information
Customer Service
Copyright © 2016 Rubber Duck Bathrooms Ltd