Call : 01642 913727 Call Mon-Sat: 9 - 4, Showroom Mon-Sat: 9 - 5
35,000
+ Happy Customers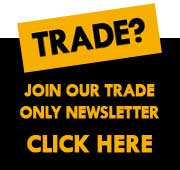 VOX Vilo Panels
Vox Motive is now Known as Vox Vilo.
VOX MOTIVO panels are realistic high quality wall panels are 250mm wide and 2700mm long served in packs of 4 panels, providing a coverage of 2.7m². VOX MOTIVO cladding is perfect as a full room solution or a feature wall and can be used in ANY room including the Bathroom, Kitchen & Shower Area. Vox Motive panels feature a 3D print technology which gives you an unlimited possibility of arrangement. VOX offer a wide range of bathroom cladding that gives the effect of Tiles, Wood and Brick Wall effects.
VOX MOTIVO Panels give amazing results without significant financial expense or professional help – With VOX premium cladding you can carry out the installation of the wall panels in your room yourself and quickly. VOX decorative wall cladding is easy to install: it can be glued directly to the wall, it can be nailed, stapled or screwed using a wooden frame attached to the wall. VOX MOTIVO is a perfect alternative to wallpaper, paint and plaster. VOX tile effect bathroom wall panels.
VOX Vilo Panels
VOX Vilo Panels
VOX Vilo Panels range available from Rubberduck Bathrooms. Browse VOX Vilo Panels And Find The Bathroom Equipment to make the bathroom of your dreams.
See Our Reviews
Buy Your Bathroom With Confidence, See our reviews.
Information
Customer Service
Copyright © 2016 Rubber Duck Bathrooms Ltd