Call : 01642 913727 Monday-Saturday: 8am - 5pm
35,000
+ Happy Customers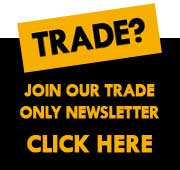 Toilet Cistern Fittings
Flush Valves Replacements and fill valves replacements for Toilets for repaires. Range of replacement Flush Valves, whether pneumatic or mechanical, single or dual flush, you will find it in this section. Fill valves and floats to replace toilet filling mechanisums. Fill vales and flush valves are also known as Dump & Drop Valves or Flush Mechanisms. At Rubberduck Bathrooms we stock a range of the most commonly used flush valves, replacement flush valves, fill valves and cisterns.
Toilet Cistern Fittings
Toilet Cistern Fittings
Toilet Cistern Fittings bathroom range available from Rubberduck Bathrooms. Browse the Range of Toilet Cistern Fittings And Find The Bathroom Equipment of you dreams.
Information
Customer Service
Copyright © 2016 Rubber Duck Bathrooms Ltd