Call : 01642 913727 Monday-Saturday: 8am - 5pm
35,000
+ Happy Customers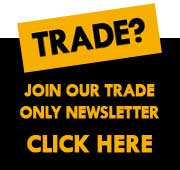 Tissino
Tissino is the heart of fine bathrooms. Recognised as a global style icon and responsible for some of the greatest design achievements in the world, La collezione is inspired by the company's passion for Italian design and flair. At Tissino, the attention to detail is matched only by the passion for the creative process. Taking inspiration from the Italian love of water and bathing, the company's team of designers have created a stunning range of pieces to enhance any bathroom. Tissino's products range from a versatile range of stylish walk-in shower enclosures to a high range of quality slimline mirrors that will remain mist free in all bathroom settings, as well as a stunning range of heated towel rails with superior output and exceptional performance. Tissino also offers a stylish range of sanitary ware which harmonises perfectly with the contemporary bathroom furniture and the range of brassware and accessories which is inspired by the engineered forms of modernist architecture.
Rectangle Shower Trays
At Rubberduck Bathrooms we offer a comprohensive ranges of rectangular shower trays from leading brand such as Kudos, JT Softstone (Just Trays), MX, RAK, Pearlstone, Roman Showers, Zamori and many more. Our range of rectangle shower trays includes stone resin shower trays & acrlyic shower trays. Rectangle shower trays can be used with a wide range of shower enclosures including sliding shower doors or used with wetroom glass to create a walkin shower enclosure.
Rectangle Shower Trays
Rectangle Shower Trays Range
The Rectangle Shower Trays is available from Rubberduck Bathrooms. At rubberduckbathrooms we can supply you with a rectangle shower tray from brands including Roman, Frontline Bathrooms, Kudos, MX Group, Zamori, RAK Ceramics, JT Just Trays, Lakes Bathrooms, Kaldewei, Aquadart Showers, K.Vit, Reflexion & TrayMate.
Complete Rectangle Shower Trays Bathroom Range
Information
Customer Service
Copyright © 2016 Rubber Duck Bathrooms Ltd