Call : 01642 913727 Monday-Saturday: 8am - 5pm
35,000
+ Happy Customers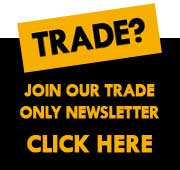 Home Saunas
Add luxury to your home with your very own sauna cabin. Home saunas are easy to install, requiring only a mains electrical connection. This means that they can be installed in an existing room or included in a new build home, as part of the bathroom design and layout. Infrared saunas are becoming increasingly popular as the public becomes increasingly interested in health, fitness and the purported health benefits of saunas such as; increased circulation, stress relief, increased calorie burn and clearing your skin's pores due to increased sweating.
Avoid the costs of travel, memberships, and the lack of privacy that comes with using saunas at expensive health clubs. Get a personal sauna in your own home with Rubberduck Bathrooms.
Home Saunas
Infrared Home Saunas
Now you are considering purchasing an infrared home sauna, we recommend you browse our site to see both what we provide and what suits you. Every sauna on our site has a full description with technical specifications and a gallery of large images.
Infrared Saunas are easy to install in any room and only need an electrical connection. Home saunas are perfect for installing in bathrooms, home spas and home gyms.
Information
Customer Service
Copyright © 2016 Rubber Duck Bathrooms Ltd