Call : 01642 913727 Monday-Saturday: 8am - 5pm
35,000
+ Happy Customers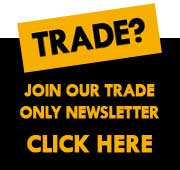 Push Fit Waste
Push fit waste pipe is the easiest and quickest way to create waste water plumbing. Push fit pipe and fitting simply push together using a rubber seal. Unlike solvent weld waste pipe push fit requires no glue and can be disconnected and reconnected severial times. Push fit waste is available in inch and a half (40mm) and inch and a quarter (32mm) pipes in both white and black pipe and with a selection of fittings including elbows, 45 degree corners and t pieces.
Push Fit Waste
Push Fit Waste
Push Fit Waste range available from Rubberduck Bathrooms. Browse Push Fit Waste And Find The Bathroom Equipment to make the bathroom of your dreams.
See Our Reviews
Buy Your Bathroom With Confidence, See our reviews.
Information
Customer Service
Copyright © 2016 Rubber Duck Bathrooms Ltd