Call : 01642 913727 Monday-Saturday: 8am - 5pm
35,000
+ Happy Customers

Multipanel Classic Collection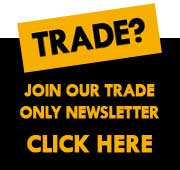 Multipanel Classic Collection
Multipanel Classic Collection - Earth, Stone and Gloss panels feature in this timeless collection.
The Classic Collection by Multipanel displays shower panels in a range of gloss or textured finishes including natural stone, precious stone and marble, the Classic Collection contains a range of designs to suit any bathroom.
Wether your looking for a contemporary gloss wall panel that showcases a spectacular light reflection or a more elegant finish with the stone ranges that create the illusion of a real stone finish, the Multipanel Classic range caters for all styles within your home.
Multipanel Classic Collection
Multipanel Classic Collection by Grant Westfield
Multipanel the simple, economic solution to Bathroom & Shower Room Panels or Boards
Multipanel Shower Boards Panels are a plywood core wall panel bonded with a choice of beautiful laminate finishes.
Using multiPANEL shower boards and panels you can create splash-backs in showers cubicles or complete bathrooms in a fraction of the time taken and cost against conventional methods.
No Grout and Easy To Clean, Multipanel shower panel splashbacks are perfect for bathrooms and en-suite bathrooms. Multipanel Shower Boards and Panels are designed in sizes 2400 x 598 x 11mm, 2400 x 900 x 11mm & 2400 x 1200 x 11mm. Multipanel can be applied to timber battens or directly bonded to the wall using a recommended adhesive. Tongue and groove edges allow a tight connection between panels and watertight sealing is achieved using silicone sealant at all joints.
Edge finishing and jointing strips 2.5m long are available in four finishes; white, black, polished chrome and satin anodised silver. These enable fixing at internal and external corners as well as end caps and capping pieces.
Information
Customer Service
Copyright © 2016 Rubber Duck Bathrooms Ltd