Call : 01642 913727 Call Mon-Sat: 9 - 4, Showroom Mon-Sat: 9 - 5
35,000
+ Happy Customers

Quadrant Shower Enclosures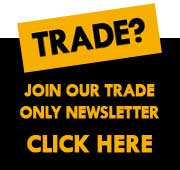 Roman
British Made & Designed LUXURY SHOWER ENCLOSURES, BATH SCREENS, WETROOM PANELS, WALK-INS, SHOWER TRAYS AND ACCESSORIES
Roman Limited is a family owned company based locally to ourselves, Rubberduck Bathrooms, in Newton Aycliffe Business Park less than 30 miles from our bathroom showroom. Roman Showers was established in 1985.
The Roman product range covers high quality shower enclosures, stunningly contemporary wetroom panels, ingenious water tight bath screens, low level shower trays and a range of appealing bathroom accessories. Roman offers something for every sector within the showering market, from a price conscious range, through to the more exclusively designed showering solutions for luxurious bathrooms.
By any definition Roman is now the clear UK Market leader, and perhaps more importantly for the north East of England, are one of the few strong and genuine Manufacturers within the UK and European Bathroom Industry.
Rubberduck Bathrooms are proud to be Roman approve online retailers and a Roman approve showroom and displayists.
Quadrant Shower Enclosures
Rubberduck Bathrooms have a fabulous range of quadrant shower enclosures that will fit any size bathroom making it look truly elegant.
A Quadrant Shower Enclosure and tray can be placed in the corner of your bathroom to maximise the use of your space. Rubberduck offset quadrant enclosures are slightly larger than a regular quadrant enclosure as one side is extended giving you even more room to enjoy your dream shower.
Quadrant shower enclosures are one of the most popular styles for the UK bathroom. They are a curved glass enclosure which will sit discreetly in the corner of your bathroom, whilst offering a generous showering space. They are often referred to as a corner shower enclosure or a curved glass shower enclosure
Quadrant Shower Enclosures
Quadrant Shower Enclosures
Quadrant Shower Enclosures is a great choice for people that want an enclosure in the corner of the bathroom. With two straight sides and one rounded side offers something different from just a four sided box style shower and options are available with one or two doors, usually sliding doors.
We offer Quadrant Showers from Haven, Roman, Sommer and Burlington Traditional Showers.
All of our Haven and Roman Showers comes with a 10 Year Guarantee (5 Year Guarantee for Commercial) and are designed and manufactured in the UK for that piece of mind.
If you want any ideas for a new shower for your home, any details that you're not certain on or want to place an order over the telephone, please don't hesitate to call us on 01642 913787.
Information
Customer Service
Copyright © 2016 Rubber Duck Bathrooms Ltd