Call : 01642 913727 Call Mon-Sat: 9 - 4, Showroom Mon-Sat: 9 - 5
35,000
+ Happy Customers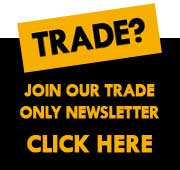 Roman
British Made & Designed LUXURY SHOWER ENCLOSURES, BATH SCREENS, WETROOM PANELS, WALK-INS, SHOWER TRAYS AND ACCESSORIES
Roman Limited is a family owned company based locally to ourselves, Rubberduck Bathrooms, in Newton Aycliffe Business Park less than 30 miles from our bathroom showroom. Roman Showers was established in 1985.
The Roman product range covers high quality shower enclosures, stunningly contemporary wetroom panels, ingenious water tight bath screens, low level shower trays and a range of appealing bathroom accessories. Roman offers something for every sector within the showering market, from a price conscious range, through to the more exclusively designed showering solutions for luxurious bathrooms.
By any definition Roman is now the clear UK Market leader, and perhaps more importantly for the north East of England, are one of the few strong and genuine Manufacturers within the UK and European Bathroom Industry.
Rubberduck Bathrooms are proud to be Roman approve online retailers and a Roman approve showroom and displayists.
Select Range
Roman Select Wetroom Solutions
The perfect way to create a wetroom - tailored to your own style
Roman's Select Collection features our Wetroom Panel options, which can be fitted to our low level shower trays or straight to floor to create a true wetroom. We present a number of panel sizes and options, to help you create your perfect bathroom sanctuary. Included are the various configurations that are available to suit you and your bathroom. All Panels are 2000mm high and available in either 8mm glass thickness or 10mm glass thickness.
Select Range
Select the size of the Roman Wet Room Glass Panel you require in either 8 or 10mm glass thickness; select your configuration; select between a fixed or pivoting deflector panel; and select your desired bracing bars.
Information
Customer Service
Copyright © 2016 Rubber Duck Bathrooms Ltd