Call : 01642 913727 Monday-Saturday: 9am - 5pm
35,000
+ Happy Customers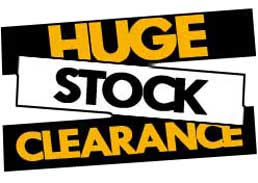 Kitchen Taps
At Rubberduck Bathrooms, We offer a wide range of brassware not only for bathrooms but also for kitchens. Our range of kitchens taps includes pull out kitchen taps, chrome kitchen taps and stainless steel kitchen taps. We are sure we have a kitchen tap that will make your kitchen shine!
Kitchen Taps
Kitchen Taps. At RubberDuck Bathrooms we have a wide range of kitchen taps to suit your kitchen no matter what your taste, style or budget. Choose from the range of kichen taps we have to offer from the UK's leading manufacturers including Peglar kitchen taps and Brita Filter Taps.
Brita Filter Taps
Brita Filter Kitchen taps are 3 way taps that offer hot and cold water as a normal kitchen tap but also offer a filtered cold tap which supplied filtered and refreching brita filtered cold mains water stright from tap. Brita filter 3 ways kitchen taps are made by leading tap manufacturer Francis Pegler.
Under Sink Chillers
Under Sink Chillers offer instant chilled drinking water. Fitting a under sink chiller under your kitchen sink allows you to have instant chilled cold water stright from your kitchen tap.
Want to take you kitchen tap to the next level? Why not combine a Brita Filter Kitchen Taps by Francis Pegler with one of our Under sink chillers for instant chilled and filtered drinking water, stright from your kitchen tap.

Information
Customer Service
Copyright © 2016 Rubber Duck Bathrooms Ltd