Call : 01642 913727 Monday-Friday: 9am - 5pm. Saturday: 10am - 4pm
35,000
+ Happy Customers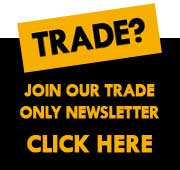 Infinity Mirrors
At a feature to you bathroom with an infinity mirror
Infinity Mirrors are eye catching and unique optical effect mirrors that add a feature and a touch of glamour to any bathroom or toilet. Our range of infinity mirrors are available for purchase online and come with frameless and wooden framed options. Our range of Infinity mirrors come in a wide range of designs and sizes to choose from.
What is an Infinity Mirror?
An infinity mirror is a set of mirrors, one fully reflective mirror and one one-way mirror, set up so that the one-way or partially reflective mirror reflects an image back onto the fully reflective mirror, in a recursive manner, creating a series of smaller and smaller reflections that appear to recede into an infinite distance. This effect is also seen when a subject stands between two fully reflective mirrors, as in a changing room or house of mirrors.
Our range of infinity mirrors use a set of LED light bulbs, available in a range of colours, placed at the periphery of a fully reflective mirror, and a second, partially reflective "one-way" mirror, is placed immediately above it. When a subject looks into the surface of the partially reflective mirror, the lights appear to recede into infinity, creating the appearance of a tunnel of lights of great depth.
Most of our infinity mirrors are IP44 rated for use in a bathroom or W/C.
Information
Customer Service
Copyright © 2016 Rubber Duck Bathrooms Ltd