Call : 01642 913727 Monday-Saturday: 9am - 5pm
35,000
+ Happy Customers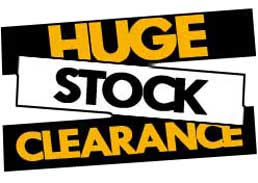 Electric Showers
Electric showers take water from your cold water supply and heat it by passing the water over a built-in heating element, much like an immersion heater that some households use to heat their whole home.
Finding the ideal electric shower for your bathroom and shower can be a tricky process. To help with this we have filtered our electric showers by brand and power (kilowatts) to make the process easier. Choose a higher kilowatt rating for more flow performance and thermostatic temperature control for an electric shower which self-regulates the water's temperature based on the temperature you choose.
Electric Showers
Electric Showers provide instantaneous showering day and night for the whole family. That's the beauty of electric showers.
What Are Electric Showers?
Electric Showers draw water directly from a cold water supply and heat it as required, so you don't need to have or use a stored hot water supply. Electric showers heat cold water.
Electric Showers are easy to install as they only require a cold water feed and power supply. Electric Showers can be used in virtually any home and are the perfect shower for a home without a gas supply.
Information
Customer Service
Copyright © 2016 Rubber Duck Bathrooms Ltd