Call : 01642 913727 Monday-Saturday: 8am - 5pm
35,000
+ Happy Customers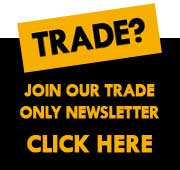 Single Ended Baths
Cleargreen Sinlge Ended Baths are built to last and can withstand 2.3 tonnes due to there reinforced construction. Cleargreen Reinforced singled ended baths are built with 10mm diameter steel reinforcing rod runs inside the bath rims and constructed using 30% recycled materials. Cleargreen singles ended baths retain heat for 30 minutes longer than any ordinary bath come with a manufactuers guarantee of 10 years. Cleargrean single ended bath range includes the Cleargreen Viride, Cleargreen Reuse and Cleargreen Sustain baths in a range of sizes to suite your needs.
Single Ended Baths
Cleargreen Single Ended Baths Range
The Cleargreen Single Ended Baths is available from Rubberduck Bathrooms.
Information
Customer Service
Copyright © 2016 Rubber Duck Bathrooms Ltd