Call : 01642 913727 Monday-Saturday: 8am - 5pm
35,000
+ Happy Customers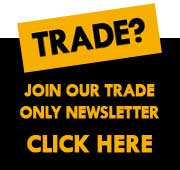 Audio & Media Mirrors
Music Mirrors
Audio mirrors in the bathroom are becoming more and more popular. Music mirrors have build in speakers and radio to allow you to listen to the radio, music and news in your bathroom while you bathe. Some music mirrors and audio mirrors come with additional features including FM Radio, DAB digital radio, bluetooth and ipod connectivity as well as other features including clocks and lights.
TV and Media Mirrors
Media mirrors take audio and mucis mirrors to the next level and incorporate a TV to allow you to watch Television shows and other media in your bathroom. Turn off the screen and the media mirror becomes a mirror as normal.
Information
Customer Service
Copyright © 2016 Rubber Duck Bathrooms Ltd