Call : 01642 913727 Monday-Saturday: 9am - 4pm
35,000
+ Happy Customers

Your Definitive Guide To Bathroom Wall Panels
15 Mar 2017, 11:24 PM
Your Definitive Guide to Bathroom Wall Panels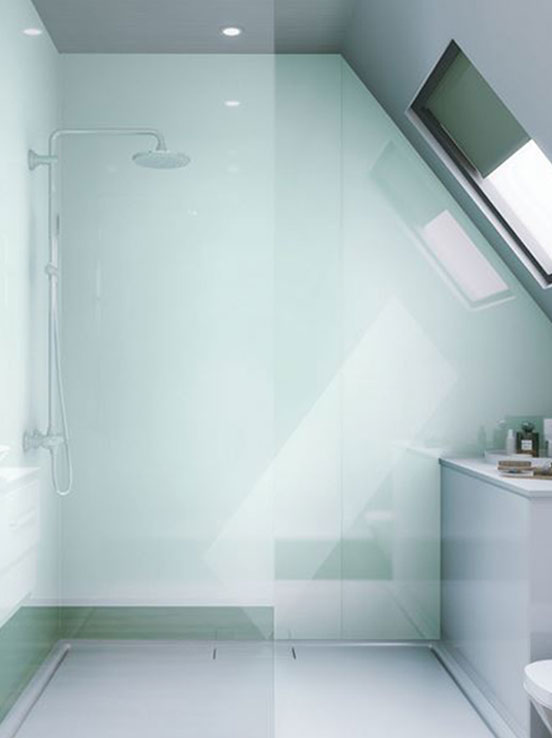 Bathroom wall panels are becoming increasingly popular for a number of reasons. Wall panels are easy to install, saving you both time and money on fitting. The panels are extremely hygienic as they are easy to clean and maintain, requiring minimal upkeep. Wall panels can also be installed across the walls and ceilings of your bathroom, dependent on the design.

Due to the durability of wall panels, they also have greater longevity than other popular bathroom walling options, such as tiles, making them extremely cost effective. Dependent on which wall panel material you chose, the colour and pattern options are varied, giving you plenty of choice when designing your bathroom.

With so many different brands and options, it's hard to know which is the best one to choose, so we've listed some of the advantages and disadvantages of different wall panels below.
Solid Core Boards
Advantages
Solid core boards are constructed from a solid core material, normally MDF or plywood, which is then covered on both the front and rear surfaces, in a waterproof laminate. Like uPVC boards, solid core shower wall splash backs can be attached directly to an existing wall or even over tiles. Solid core boards are also easy to install and relatively inexpensive. Another advantage is that these boards are often stronger and more durable than uPVC panelling. Solid core boards are available in over one hundred different finishes and colours and can even be made with any photograph of your choice. Many solid core boards are available with a tongue and groove option and a clean cut option allowing for trim less installation on larger walls.
Disadvantages
Solid core boards can be more expensive than a uPVC board. Some cleaning products can dull the surface of solid core boards that have been laminated, so you will need to be careful when choosing your cleaning products - see our guide to cleaning shower wall. If the panel has been cut to fit and incorrectly installed, the chances of water getting in are greater, which can cause leaks and damage and will lead to the board needing to be replaced. Please ensure the fitting instructions are followed at all times.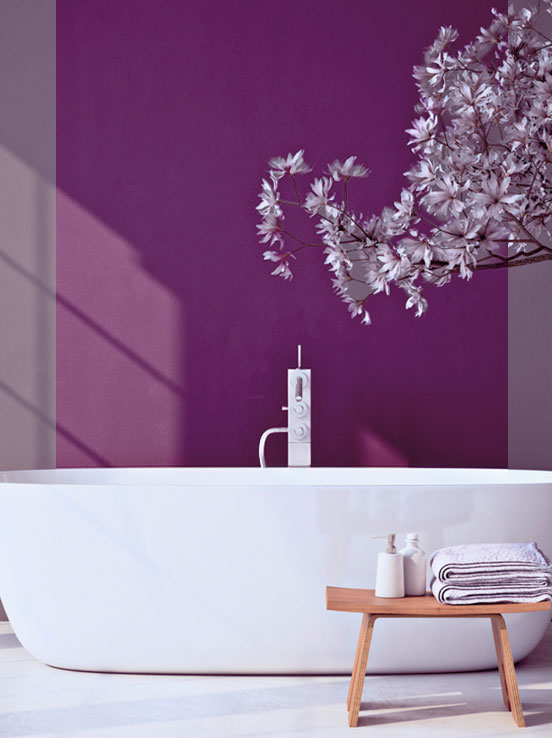 uPVC Boards/Cladding
Advantages
uPVC is a great material to use in bathroom wall panels due to its durability and hard-wearing properties. Within a wet room, LOV also stands the test of time as it is 100% waterproof and won't rot or create black spots. It requires minimal cleaning and can look as good as new with a simple and regular soap and water clean. uPVC also comes in a range of colours and styles to suit the design you have for your bathroom. uPVC often come with a tongue and groove interlocking system as standard, meaning large walls can be covered without joining trims.
Disadvantages
Due to its honeycomb construction, uPVC boards can be as thin as 1mm thick in places and can be damaged if it endures an impact. This can lead to time-consuming and costly repairs. Reinforced uPVC shower boards are available which are much more durable. uPVC shower wall boards must be installed correctly to ensure it is waterproof and maintains its effectiveness over a long period of time. uPVC boards offer a limited choice of colours and finishes compared to solid core boards.
Acrylic Boards
Advantages
Acrylic boards are super high gloss boards which offer the appearance of a Glass Splash Back but at a much cheaper cost. Acrylic shower panels can be cut on site using hand and power tools allowing for installation times to be reduced, which means no templating service is required, unlike glass splash backs allowing for your bathroom, or kitchen splashback, to be back in working order much faster. Similarly to uPVC, acrylic boards come in a range of colours to suit the design of your bathroom. Acrylic boards also suit the sleek contemporary look of many modern bathrooms and the practical design requirements.
Disadvantages
Acrylic wall panels are more expensive than uPVC or solid core boards. Acrylic boards do not come with a tongue and groove option meaning joining strips are required when covering a large area. Acrylic wall boards are more suitable for a small section for example if you just want to use wall panels on a section of your bathroom, for example the shower cubicle. Acrylic boards can be tricky to cut and require extra precautions and equipment to install without cracking or shattering. Plus ensure fitting instructions are read and followed while installing.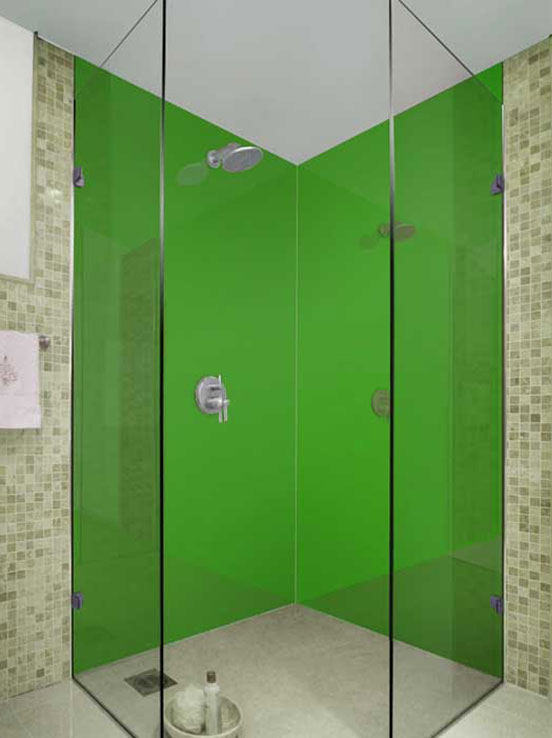 RubberDuck Bathrooms has 10 years' expertise supplying leading Bathroom and Plumbing products. You can choose the bathroom products you want online and have them delivered to you for free, or use one of our recommended installers to create your perfect bathroom.
Information
Customer Service
Copyright © 2016 Rubber Duck Bathrooms Ltd