Call : 01642 913727 Call Mon-Sat: 9 - 4, Showroom Mon-Sat: 9 - 5
35,000
+ Happy Customers

3 Common New Shower DIY Mistakes
30 Jan 2020, 11:08 AM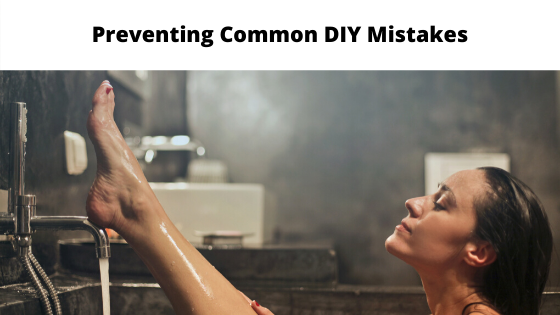 Anyone who's ever done DIY has made mistakes, be it those of us who regularly make additions and improvements to our homes or those of us who stick to flat pack ( no shame if you do). We all have a "you've been framed" type of showreel in our heads whether you confess to it or keep it buried inside. These mistakes could have been accompanied by some harsh language at the time, that would make your mother reach for the nearest bar of soap if she was within earshot. Joking aside though, these mistakes also cost money and no one, no matter how well off they are, wants to go back down to the builder's merchants or place another order online, spending more money than they have to. So we're going to identify 9 things where people can go wrong that are easily avoidable, hopefully saving you some time, money and stress.
Mistake Number 1: Deciding to pour your own shower tray
If you've ever tried to do this before, the worries come at you quickly. Is the cement and sand mix right? Is the drain too high or too low? Is the mix too dry or wet? Are my angles right? Is it waterproofed properly? We all know one thing for certain though, and that's a DIY shower tray gone wrong can be a costly, almost disastrous mistake. If a leak forms and you spot it, you'll have to rip everything up and start again. If you DON'T spot the leak, however, it will damage the internal structure of your floor and that will need to be repaired as well. The risk simply isn't worth the return unless you hire someone who knows what they're doing, but this article is about DIY.
Thankfully, we at Rubberduck Bathrooms have options available that will not only save you money but also a huge amount of stress and worry:
1. Reinforced Acrylic Shower Trays
If your shower area is a standard size, these trays are a very easy and cost-effective choice for your new shower. Our best selling acrylic shower trays are by Zamori. These shower trays are acrylic-capped and reinforced for peace of mind. Zamori also uses compression moulding to ensure every tray is identical and eliminate warping and non-draining trays. Throw in the fact they're very lightweight (our 700x700 square Zamori tray only weighs 5.8kg) and come with a 10-year warranty and suddenly pouring your own shower tray doesn't look as appealing as it did before.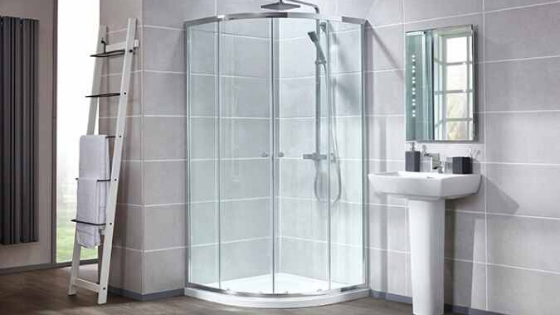 2. Tileable Shower Trays

The main draw of pouring your own shower tray is because you can have a tiled shower floor. Our range of wet room kits & trays allows you to have a tiled shower floor that matches the rest of your bathroom or walls. They can be used to create a floor-level walk-in shower or can be installed to include a small step into the shower. Couple this will our range of tile backer boards and you will have a perfectly waterproof and worry-free bathroom floor.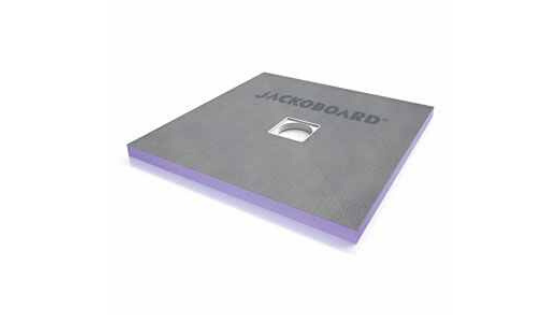 3. Stone Resin Shower Trays
Stone resin shower trays are made from a mix of crushed stone and resin. They are then coated on the top to create a shower tray that is durable and will last for years to come. We have stone resin shower trays in all shapes and sizes HERE.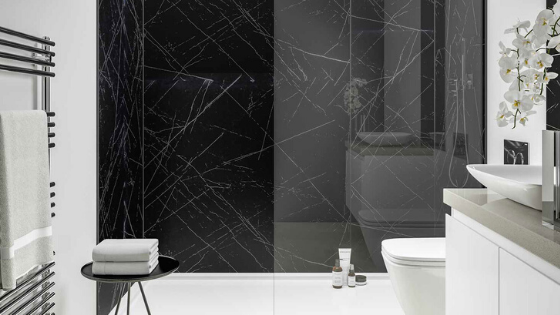 Mistake Number 2: Not Thinking About The Plumbing
While this isn't the most exciting part of a new shower build, overlooking how the plumbing in your home is laid out can be very costly. Don't get caught out with a tray that has the wrong drain location, or a poorly-placed shower valve that means you have to freeze while the water heats up.
Tip 1: Try and design your shower area in such a way that it allows you to turn the water on without you being in the shower. If your shower valve is behind the glass, you may have to quickly dash in and out to allow the water to come up to temperature or stand and embrace freezing water.
Tip 2: Figure out where the shower tray drain cutout needs to be BEFORE buying your shower tray. That shower tray you got for a great price at a DIY chain shop might be great, but if that centre aligned drain happens to fall on top of a joist in your floor you're out of luck. Shower trays at Ruberduck Bathrooms have a wide choice of drain locations.
Mistake Number 3: Not Ditching The Grout You've Hated For Years
If you hate the grout that's currently in your bathroom, get rid of it! If you renew it it'll slowly go back to the state it's in now so save the money you're currently spending on grout pens and harsh chemicals and invest in bathroom wallboards. Our selection of wall panelling and bathroom splashbacks is unrivalled. At Rubberduck Bathrooms we have brought together the industry's leading brands of waterproof wall panels for bathrooms and wetrooms including WetWall, ShowerWall, Nuance, Multipanel and more.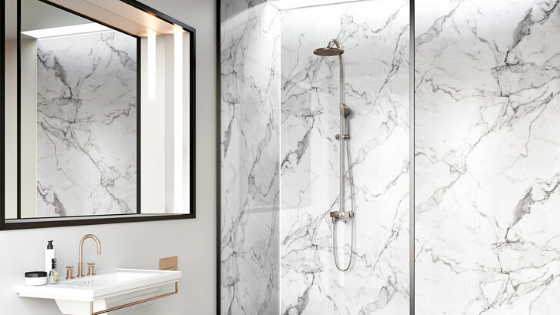 This guide was created for reference only. www.rubberduckbathrooms.co.uk can not be held responsible for injury or damage caused if you decide to use this method.
Information
Customer Service
Copyright © 2016 Rubber Duck Bathrooms Ltd