Call : 01642 913727 Monday-Saturday: 8am - 5pm
35,000
+ Happy Customers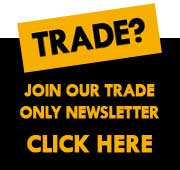 ClearWater
Clearwater has an extensive range of freestanding baths in Modern and Classic Styles. Clearwater baths are available in Grande and Petite sizes, a solution suitable for smaller bathrooms. Alternatively, choose from beautiful, ergonomic baths, shaped to provide the ultimate relaxing bathe. Choose from luxurious freestanding options or beautifully classic roll top baths with a range of feet in a selection of styles and colours.
A selection of Clearwater baths are available with matching basins for a seamlessly unified look across your entire bathroom. Choose from 6 simply stunning ClearStone designs or 3 effortlessly beautiful Natural Stone designs including the Classic roll top basin, perfectly suited to our more traditional bath styles.
ClearWater
ClearWater Baths & Basins
ClearWater Baths and basin are available in both Natural Stone and ClearStone all are exquisitely crafted to provide a gorgeous centrepiece in contemporary bathroom settings.
ClearWater Bathrooms Range including a range for Freestanding baths, stone basins and more. Buy the range of Clear Water Bathrooms Items From Rubberduck Bathrooms
Information
Customer Service
Copyright © 2016 Rubber Duck Bathrooms Ltd