Call : 01642 913727 Monday-Saturday: 8am - 5pm
35,000
+ Happy Customers
How To Install A PVC Ceiling
18 Jun 2019, 1:53 PM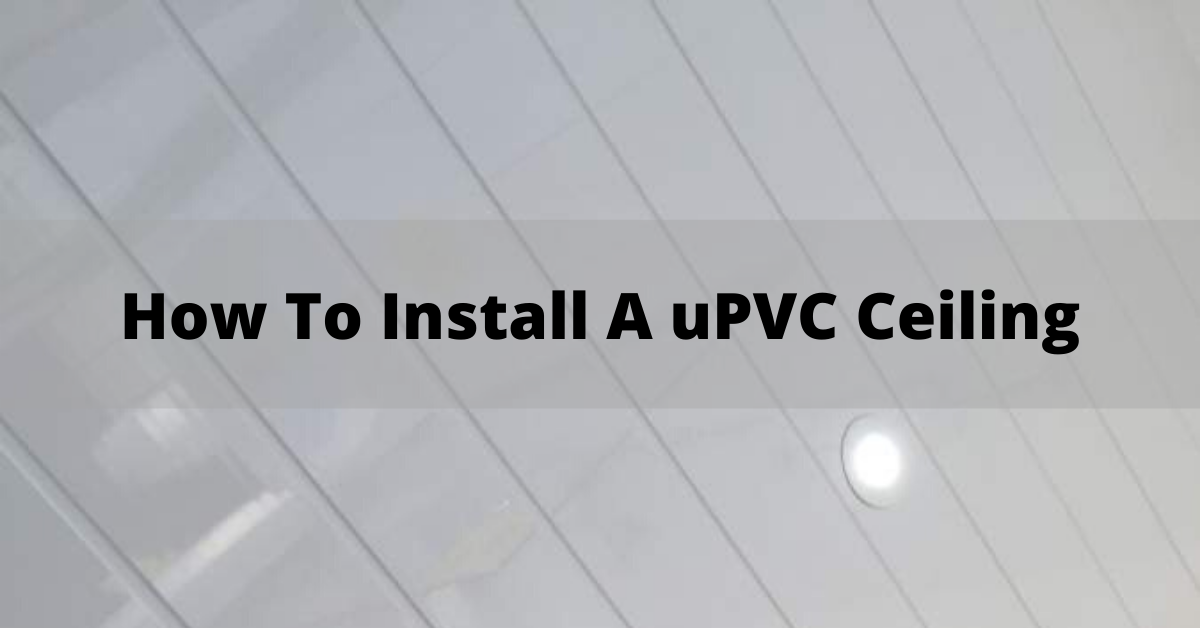 Installing a PVC ceiling in your bathroom, kitchen or around your home has many benefits, but how do you install it? uPVC ceiling cladding can be installed by a professional or a competent DIYer with minimal tools.
uPVC Ceiling cladding can be installed directly to plasterboard, over the artexed ceiling or only wooden or metal batters.
Tools you'll need to install plastic celing cladding:
Tape Measure
Saw (hand saw or table saw)
Work Bench Or Trestles
Stanley Knife
Pencil or felt Tip Pen
Silicone Gun
The video below is a demonstration outlining just one method for fitting ceiling panels. Although this video was produced in Australia the process is the same or similar.
In the video above you will see the use of a perimeter trim. For the best results and easier installation the use of a 2 part trim. Here's your step by step guide to fitting ceiling cladding.
Fitting Ceiling Panels With Start Finish Trim
Measure the ceiling perimeter walls and cut the back section of the 2 part start-finish trim to length.
Fix the back section of the start-finish trim to the perimeter of the ceiling using screws approx. 300mm apart.
Measure your ceiling length as accurately as possible and transfer your measurement onto the panels with a straight pencil line before cutting to size.
Cut the ceiling panel with a suitable hand saw or table chop saw.
Once your panel is cut, apply a generous amount of adhesive to the back face and secure into place on the ceiling with screws every 300mm along the tongue section of the panel These can easily be secured to plasterboard or plastered ceiling without the need for drilling or wall plugs.
Repeat this procedure for each panel, locking each one into place with the tongue and groove edges.
If you have ceiling spotlights, simply measure their diameter and where they're positioned on the ceiling before transferring the measurements to the relevant panel and cutting with a hole cutter. Our ceiling panels are fire rated at Class 1 so don't worry about heat damage.
Remeasure the perimeter of the ceiling and cut and mitre the outer second part of the start-finish trim.
Click the finish trim into place.
Your ceiling is now complete. You can optionally use a bead of white silicone around the edge of the start-finish trim to remove and fill any shadow gaps and spaces between the trim and unlevel walls.
We hope you find this information and instruction helpful. Vire our range of Plastic Ceiling Cladding here or to learn more about the benefits of a uPVC ceiling click here. At Rubberduck Bathrooms we offer a wide range of ceiling cladding which is available to purchase.
This guide was created for reference only. www.rubberduckbathrooms.co.uk can not be held responsible for injury or damage caused if you decide to use this method.
Information
Customer Service
Copyright © 2016 Rubber Duck Bathrooms Ltd