Call : 01642 913727 Call Mon-Sat: 9 - 4, Showroom Mon-Sat: 9 - 5
35,000
+ Happy Customers
5 must have bathroom gadgets!
4 Mar 2017, 12:58 PM
Are you a gadget lover? Can't get enough of the latest tech? Here we have a run down of our favourite bathroom gadgets on the market right now……
Waterproof Bathroom TVs
Relax in a nice hot bath with all the worlds entertainment at your fingertips! Bathroom TV's used to be the items for fancy hotels and millionaires mansions but are now extremely affordable. At Rubberduck Bathrooms we offer the full range of TechVision bathroom TVs which are fully waterproof and packed full of features like heated glass screens to prevent condensation forming. Prices start from only £689.99. See our full range of bathroom TVs.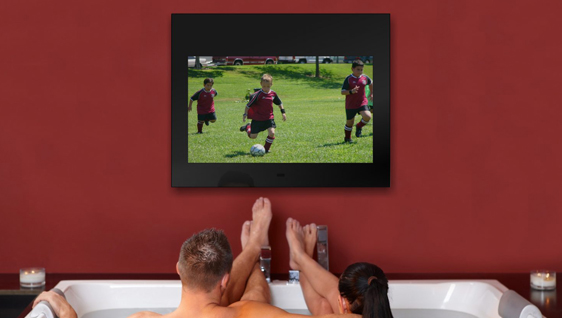 SunShower
SunShower is an incredible shower innovation that actually tans your skin as you wash! The shower panel is fitted with an Infrared light that emits safe levels of UV light to gently tan your skin and replenish your body's Vitamin D levels. The heat generate by the SunShower can help with a number of body and muscular pains and aches at the same time as giving you a natural glow. Surely the ultimate in bathroom gadgets and starting from only £630.
LED Shaver Mirrors
A mirror doesn't have to just perform one function (as a mirror) anymore. Many bathroom mirrors feature an array of bathroom gadgets including shaver sockets, magnifying circles, heated demister pads and a wide range of LED lighting. Bathroom mirrors not only function as a mirror but can also be a focal point of the bathroom as well as being very functional. See our range of bathroom mirrors starting from only £99.99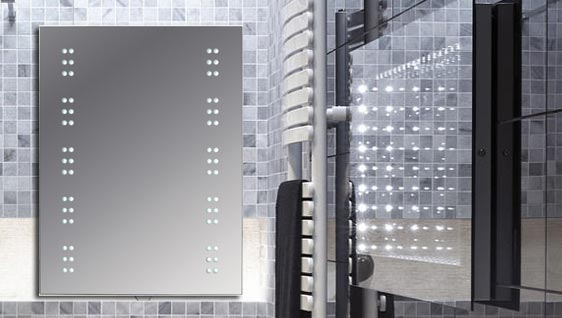 Bluetooth & Audio Mirrors
What something more from your mirror? How about great quality audio and practical! We have a wide range of bathroom audio mirror that incorporate not only a set a speaker but many come with built in Bluetooth to allow you to play your music from your mobile phone or Bluetooth enabled device all incorporated in a functional bathroom mirror. Our personal favourite is the Tenor Music Mirror currently retailing at £349 which is one of the more higher priced audio bathroom mirrors in our range but it is the most feature packed including Bluetooth, DAD and FM radio built in, High Quality Speakers (with the option to output to external speakers), LED lighting, Demister pad on the mirror, Clock and LCD display and a handy waterproof remote control allowing you to change the music from inside the shower or laying in the bath.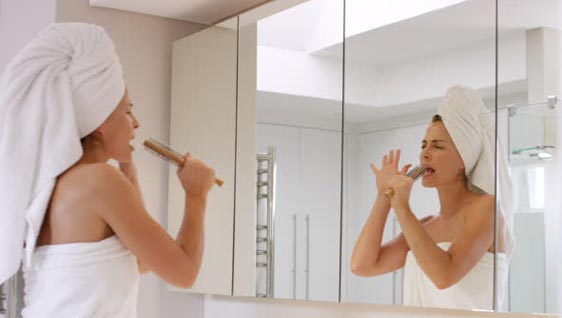 WaterProof Bluetooth Speakers
Would you like some music in your bathroom, but not planning a renovation? How about a waterproof Bluetooth shower speaker than connects to your standard shower riser rail? Grohe are a well known premium shower manufacturer and they have teamed up with Phillips electrical, known for the quality of there electrical and speaker systems, to bring you an easy to install shower speaker known as the Aquatune. This handy gadget simply attaches to your existing shower and plays music direct from your Bluetooth enabled device. You can even take the speaker without out of the shower and even outside as its completely wireless. Get your Grohe Aquatune today from only £69.50.
If you would like to know more on any of these bathroom gadgets or any more bathroom products please contact Rubberduck Bathrooms and we will be more than happy to help. Prices in this article are correct as of 28th Feb 2017
This guide was created for reference only. www.rubberduckbathrooms.co.uk can not be held responsible for injury or damage caused if you decide to use this method.
Information
Customer Service
Copyright © 2016 Rubber Duck Bathrooms Ltd