Call : 01642 913727 Monday-Saturday: 8am - 5pm
35,000
+ Happy Customers
4 Ideas to Make the Most out of a Small Bathroom
26 Nov 2020, 10:16 AM
With the average bathroom in the UK measuring up at only 2.4 x 1.8m (or 4.4m2), you might be asking yourself "How can I make the most of my small bathroom?". This is a good question because as spaces get smaller the design and layout of them become more important to ensure you're making the most out of it.
We've rounded up our top tips to help you make the most out of your small bathroom, especially if you're considering having a new bathroom fitted.
Get Rid of That Shower Tray
Installing a flush to the floor tiled shower tray is the standard way to create a wetroom floor. Turning your small bathroom into a wetroom also frees up a lot of space as it allows your tiles to cover the entire room, opening up space and making it appear larger as opposed to a standard shower tray.
At Rubberduck Bathrooms we have everything you need to turn your bathroom into a wetroom and make the most out of your space. Our most popular is the wetroom kits & trays offered by Abacus. They're available in a wide range of sizes and styles to suit any space and personal taste. You can also save up to 40% off RRP and get free UK delivery on a wide range of Abacus wetroom kits and equipment.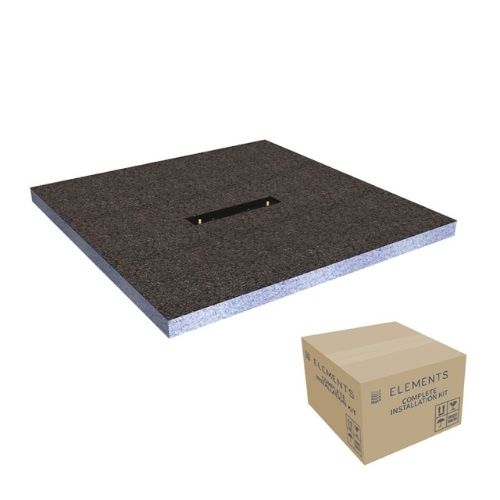 Click here to view our range of Abacus wetroom kits & trays
Prioritising Your Small Bathroom Refit
Do you need to plan space for your dream shower enclosure? If so, it's probably best to plan around this. If you have a family bathroom where the bath is the most used part of the room by children and adults alike, use that as a reason to fit the bathroom of your dreams. At Rubberduck Bathrooms we stock baths in a large range of sizes to suit any space and budget. This means you might find that that freestanding bath you've had your eyes on for years might come in a smaller size, meaning it'll fit in your bathroom perfectly.
For the smaller bathroom, a good choice would be the 1500x740mm Linton back-to-wall freestanding bath by Bathrooms to Love. This bath brings a contemporary style to a traditional product and it's back-to-wall design means you get the convenience of a standard bath but with the look of a freestanding bath.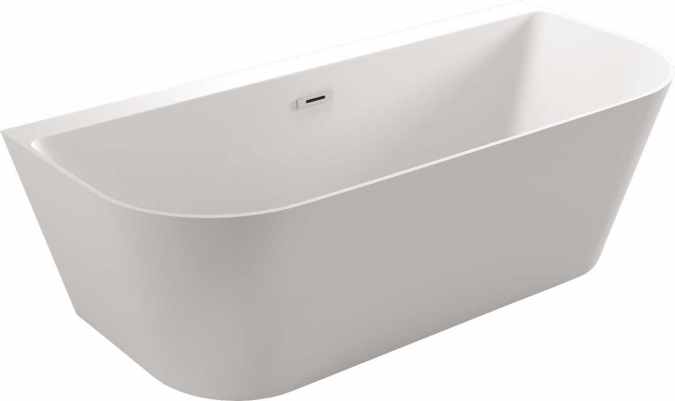 Click here to buy the Linton 1500x750mm back-to-wall Freestanding Bath
Elevate your Furniture
Wall-hung furniture is a popular choice in small bathrooms as it helps small spaces feel more open. Wall-hung vanity units not only keep more floorspace visible, they also contain lots of space for storage which reduces clutter in the rest of the room. This means that wall-hung bathroom furniture has a double effect in terms of keeping you space looking open.
Another benefit to floating furniture, toilets and vanity units is it makes your bathroom floor so much easier to clean!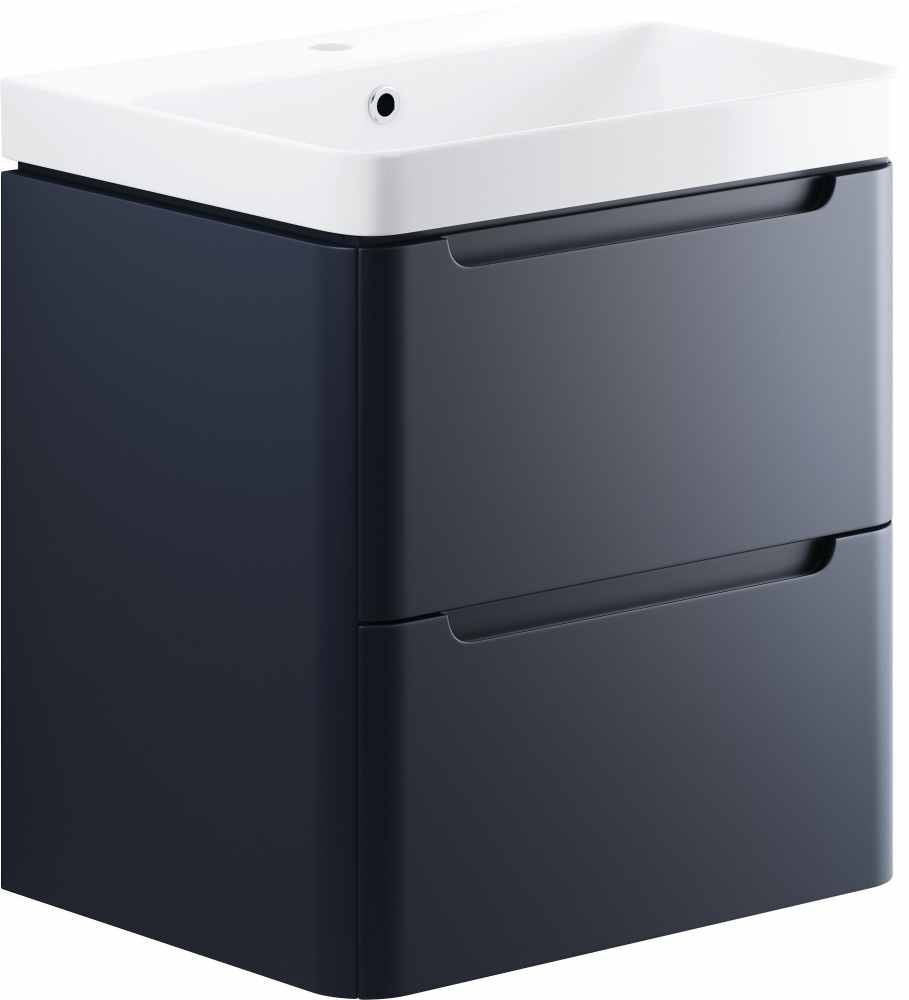 Click here to view our range of wall-hung bathroom furniture
Make the Most of Your Walls
If you're planning on retiling your walls or even adding bathroom wall panels, consider using this as an opportunity to also add more storage space to your bathroom. Tileable recessed wall storage boxes fit into plaster or cavity walls and provide a recessed shelving area within your bathroom. These are very popular in showering and bathing areas as they negate the need for shower caddies and baskets, keeping your bathroom looking as sleek as possible.
At Rubberduck Bathrooms you can save up to 40% off RRP on tileable recessed wall storage. Choose from a wide range of sizes from Abacus Bathrooms and Wedi to suit your bathroom by clicking the link below.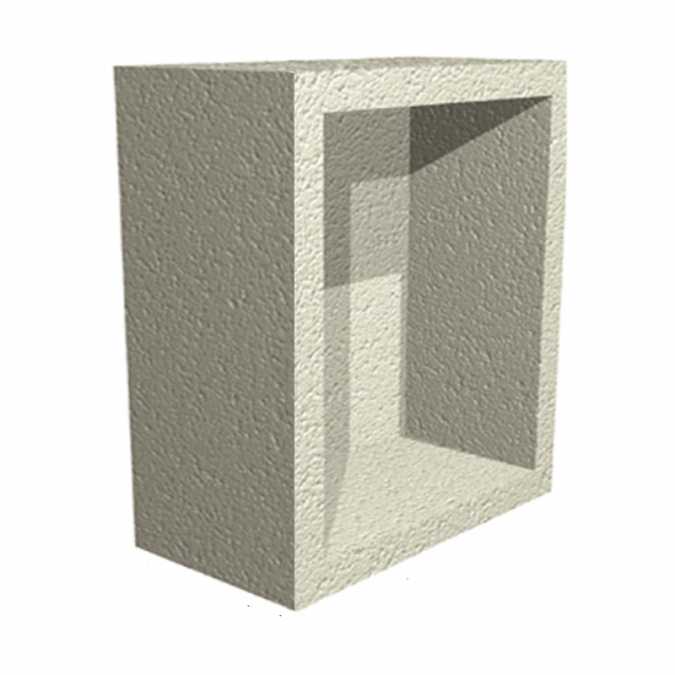 Click here to view our range of tileable recessed wall storage
Having a small bathroom doesn't mean you can't have a stylish bathroom. With some clever planning and tricks, you can make your space feel and look just as amazing as the sprawling bathrooms seen on the likes of Grand Designs and Instagram.
Bathroom Fitting in Teesside
As well as a huge online range of bathroom fittings, we also offer the same value for money in our professional bathroom fitting service. Rubberduck bathrooms can design and fit your dream bathroom, en-suite or wetroom for a great price and to your specifications.
If you live in Redcar, New Marske, Middlesbrough and the surrounding areas and are thinking about having a new bathroom fitted then get in touch with Rubberduck Bathrooms today and ask about our availability.
This guide was created for reference only. www.rubberduckbathrooms.co.uk can not be held responsible for injury or damage caused if you decide to use this method.
Information
Customer Service
Copyright © 2016 Rubber Duck Bathrooms Ltd