Call : 01642 913727 Monday-Friday: 8am - 5pm. Saturday: 9am - 5pm
35,000
+ Happy Customers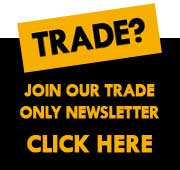 Wetroom Vinyl Flooring
Wetroom vinyl flooring is a specialist vinyl flooring which is a great option for walk in shower rooms with level access wetrooms as it is anti slip, tactile, warm underfoot and looks great. When making a wetroom the flooring is one of the most important parts as it needs to be waterproof, anti slip as well as look and feel good. Wetroom Vinyl flooring requires a specialist flooring fitter as the joins and corners need to be hot welded to create a waterproof and sealed floor.
Wetroom Vinyl Flooring
Wetroom Vinyl Flooring
Wetroom Vinyl Flooring is designed to be used in wetrooms uisng a wetroom tray which has and is suitable for a Vinyl waste.
Information
Customer Service
Copyright © 2016 Rubber Duck Bathrooms Ltd