Call : 01642 913727 Monday-Friday: 8am - 5pm. Saturday: 9am - 5pm
35,000
+ Happy Customers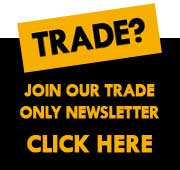 Splash Boards
Splash Board, from Rubberduck Bathrooms, is a 11mm ply based laminated shower wall panel. Splash Board is suitable for use inside a shower, around a bath and wall withing a bathrooms. Splash Board is easy to cut on site using hand and power tools and easy to install using trims and profiles. Splash Board is a great alternative to tiling in a shower or bathroom.
Splash Boards
Splash Board Shower Panels & Boards are a plywood based bathroom splashback and available in various finishes to suit every bathroom or shower enclosure.
Splash Board is designed to stay beautiful and comes with a 10 year manufacturers guarantee when installed following Showerwalls instructions.
Splash Board is available as individual ShowerWall panels/boards with trims and accessories sold separately allowing you to buy exactly what you need for your job, or are available as ShowerWall kits which contain everything you need for the most popular bathroom and shower sizes.
Information
Customer Service
Copyright © 2016 Rubber Duck Bathrooms Ltd