Call : 01642 913727 Monday-Saturday: 9am - 4pm
35,000
+ Happy Customers

Slotted or Unslotted? Basin Waste Guide
30 Nov 2017, 9:55 AM
Confused by slotted or unslotted basin wastes? Wondering which you need? Our guide to slotted and unslotted basin wastes should help you to easily work out what type of basin waste you need.
Deciding upon waste and plumbing fittings can be a daunting task for someone that doesn't know. Many taps can come complete with a waste, but this does not mean it's the right waste for you and your basin. Knowing the right waste to choose is important. Fitting the wrong waste may result in your overflow not working, water leaking onto your floor or both.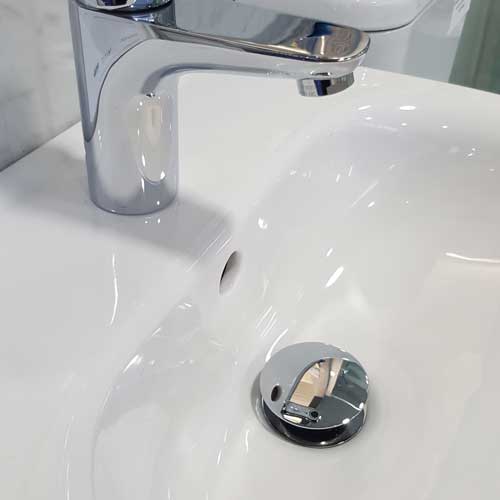 Basin Overflow. Does your basin have one?
Does your basin have an overflow? First, it is important to understand what an overflow is. An overflow is a small hole, normally located at the back of the basin inside the bowl below the tap, so that when the water fills up the basin and begins to get too full, the overflow will drain the excess water and help prevent the basin from overflowing. Most basins will come with an overflow but not all, so it's best to check.
Slotted or Unslotted?
Does your basin have a overflow? If your answer is YES and your basin has an overflow it will require a SLOTTED basin waste. If your answer is NO and your basin does not have an overflow, you will require an UNSLOTTED waste.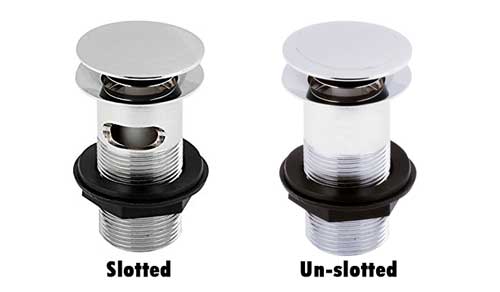 At Rubberduck Bathrooms we offer a full range of basin wastes in both unslotted and slotted styles. To learn more about the different types of wastes available, click here, to read our guide to the type of basin wastes.
Be sure to visit our plumbing section or call into our Plumbing Trade Counter to find a full range of plumbing accessories and parts.
This guide was created for reference only. www.rubberduckbathrooms.co.uk can not be held responsible for injury or damage caused if you decide to use this method.
Information
Customer Service
Copyright © 2016 Rubber Duck Bathrooms Ltd