Call : 01642 913727 Monday-Friday: 8am - 5pm. Saturday: 9am - 5pm
35,000
+ Happy Customers
Showerwalls New Visualiser
20 Sep 2018, 2:31 PM
Showerwalls new Visualiser offers a virtual showroom for bathroom inspiration.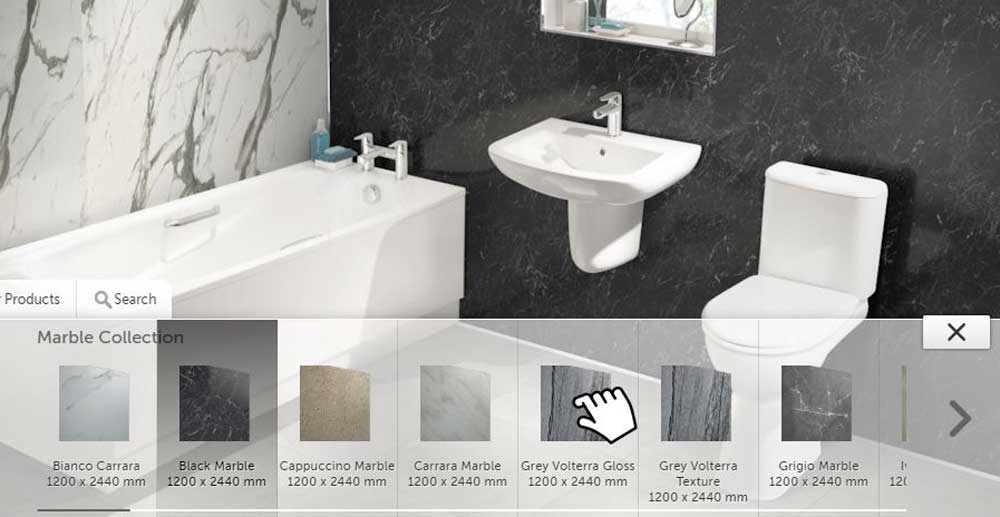 Having trouble deciding which finish of shower wall to choose? To help you visualise what each shower wall finish could look like in your bathroom or shower, the Shower Wall Visualiser can help. To complement Shower Walls new collection of bathroom wall boards, Showerwall has launched a new visualiser tool to help inspire customers to the new range.
The interactive tool is easy to use and allows home owners and retailers to instantly see Showerwall decors could look in a typical bathroom or shower room.
To use the Visualiser is easy, you select a typical room layout from the selection then choose from the 66 Showerwall decors. Decors can be mixed and matchedon different walls in the virtual space to find the ideal mix of decors and textures. The design can then be saved and emailed along with the product specifiaction and printed to use as a reference.
Give the Shower Wall Visualiser a go for your self here and purchase Shower Wall Boards here.
Information
Customer Service
Copyright © 2016 Rubber Duck Bathrooms Ltd