Call : 01642 913727 Monday-Friday: 9am - 5pm. Saturday: 10am - 4pm
35,000
+ Happy Customers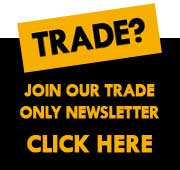 MYSON Underfloor Heating
Underfloor heating provides many significant benefits. It is space-saving, giving you flexibility to make the most of every square metre of living space and eliminate 'no-go' areas. It is also highly effective, with no cold spots.
Even the largest rooms can enjoy uniform heat, with virtually no draughts caused by air circulation.
It's economical and controllable too – individual rooms or areas can be zoned to suit their purpose, with heat output varied according to time of day or outside temperature.
Myson Product Description...
Myson have produced an electric underfloor heating system that is sure to keep your feet warm and cosey. This underfloor heating system is made with the greatest of ease to use in mind. Everything you need for installation is supplied in the box, and there is no need for any specialist tool or skills are required.
Myson Product Information...
* Space Saving - everything is hidden under the floor and not on the walls
* Easy Install - no need for specialist tools or skills
* Warms up quickly at 150w/m²
* Suitable for installation under most surfaces - tiles, stone, carpet, wood, and laminate.
* Childproof lock on thermostat
* 10 year warranty against any manufacturing defects on the mat itself
* 2 year warranty on the programmer and sensor
Information
Customer Service
Copyright © 2016 Rubber Duck Bathrooms Ltd