Call : 01642 913727 Call Mon-Sat: 9 - 4, Showroom Mon-Sat: 9 - 5
35,000
+ Happy Customers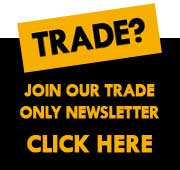 Kubex
Kubex UK Ltd, the UK's leading manufacturer of leak free shower cubicles and shower pods…
Kubex is the recognised name when it comes to the production of leak free shower cubicles and shower pods. Established in 1990 Kubex is the leading manufacturer of 'one-piece', 'flat packed' and 'sectional' shower cubicles which require no tiling or grouting and eliminate the issues experienced with traditional shower areas. Kubex cubicles are utilised across the globe and offer the ultimate in practical, affordable and easy to install showering facilities.
The Eclipse Range
These Shower Pods come in either White or Chrome with a selection of Door Options which include Curtain (not supplied), Pivot Door or Bi-Fold Door.
These Shower Pods arrive in Sectional packing, meaning that they come as two seperate sections. One section is the Shower Tray and the second section is the walls, which come as a "U" shape and bolts straight into the tray. The door can then be placed into the Shower Pod.
The Kingston Range
The Kingston Range Shower Pods are the easiest for installation as they come as one whole unit, ready to put in with no hassle. Please take into consideration when purchasing that these units will fit through your doors to the bathroom area. Available in White Only.
The Profile Range
The Profile Range is a flat packed unit which means it all comes in seperate peices for you or your workmen to asemble on site. All the parts are in multiple boxes. Available in White Only.
Information
Customer Service
Copyright © 2016 Rubber Duck Bathrooms Ltd