Call : 01642 913727 Monday-Saturday: 9am - 4pm
35,000
+ Happy Customers
The Showerwall Trend Guide - Bathroom Trend Inspiration
15 Oct 2020, 12:42 PM
Showerwall is a versatile, easy-to-fit bathroom wall panelling system that allows you to create a striking finish in your bathroom, wetroom or WC. Constructed from a moisture-resistant MDF core and high-pressure laminate, Showerwall comes with a 15-year guarantee when installed using the recommended fitting guide.
Recently, Showerwall has released a series of mood boards they're calling Trend Guides. These guides are perfect for finding the perfect fixtures and fittings to pair with Showerwall's new bathroom wallboard finishes.
Geometric - Beauty in the Unexpected
Abandon subtlety and bring your bathroom to life with creative geometric patterns, interior trends are alive with bold, daring colours and these designs are perfectly matched with eye-catching accessories.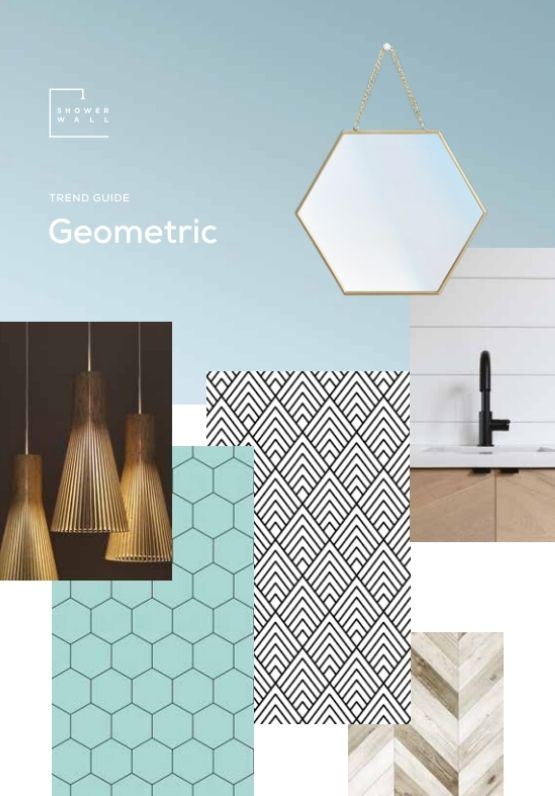 Terrazzo - Revival of a Classic
Terrazzo is back, only this time it's incredibly modern. Create a statement in any bathroom with this range of engaging design, complemented with a warm colour palette and soft lighting.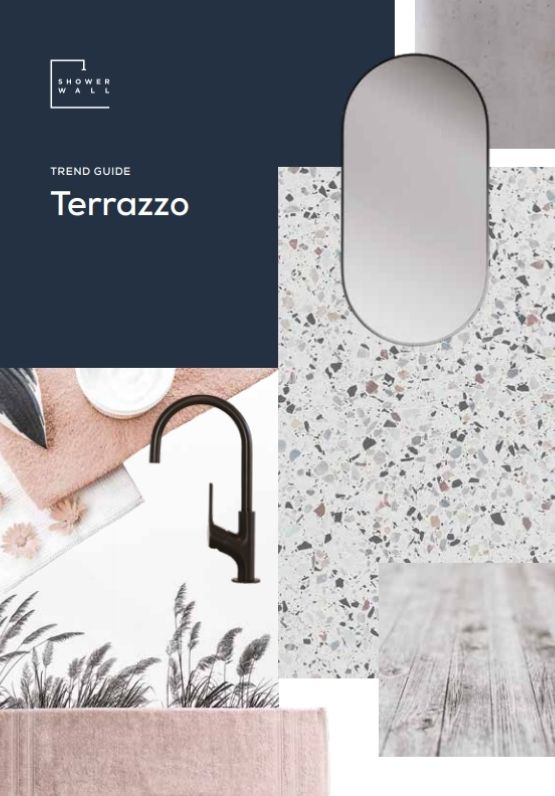 Retro - Modern Design With an Edge
Capture the essence of a time gone by with Showerwall's Retro decors. The popular subway tile design creates a versatile backdrop to any bathroom range, whilst the retro and pineapple options create a sense of animation in your space.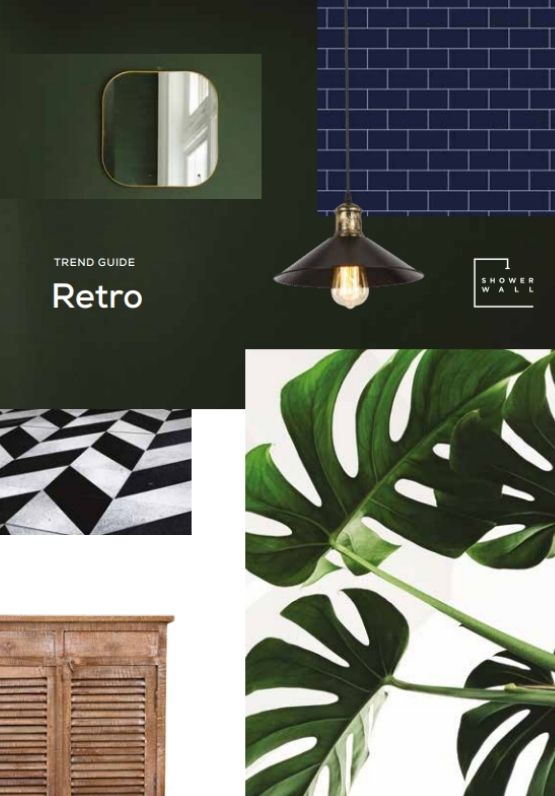 Industrial - A Modern Urban Aesthetic
Understated and naturally beautiful, the charcoal and concrete finishes have been curated with authenticity in mind. Whether you opt for the raw nature of exposed brick and timber or take a sleek approach with accents of gold and brass, the industrial approach is the ultimate urban aesthetic.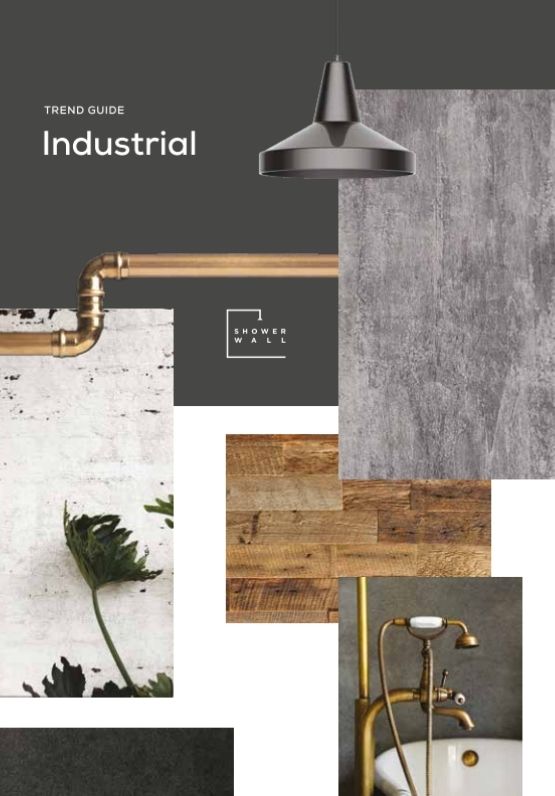 Blush - Reviving The Vintage Pink Hues
The gentle charm of a 1950's pink bathroom is revitalised in this range, with a fresh approach to femininity. Combined with crisp white linens and soft timbers, the ongoing blush trend fulfils a sense of calm and relaxation.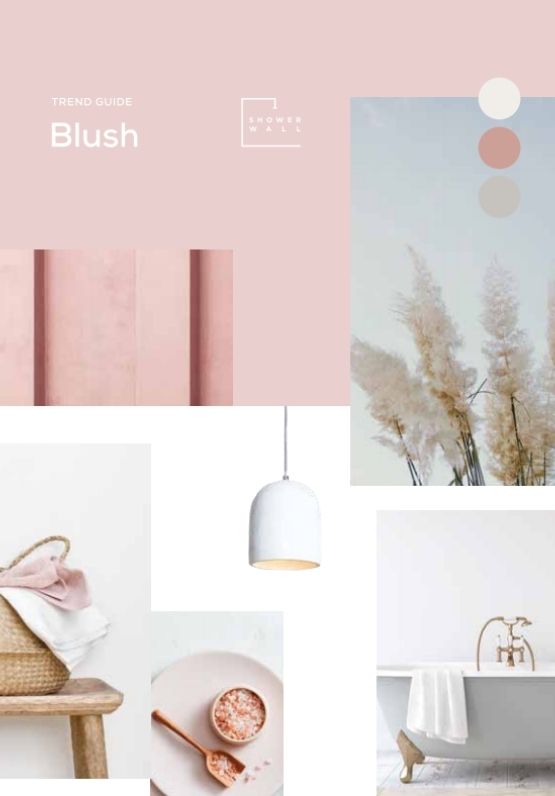 Striking - Characterful Marble with Striking Features
When combined and used in harmony, black and white help to create design schemes with a dramatic visual impact. Whether you're taking the traditional route or an ultra-modern approach, monochrome styling is timeless in its appeal.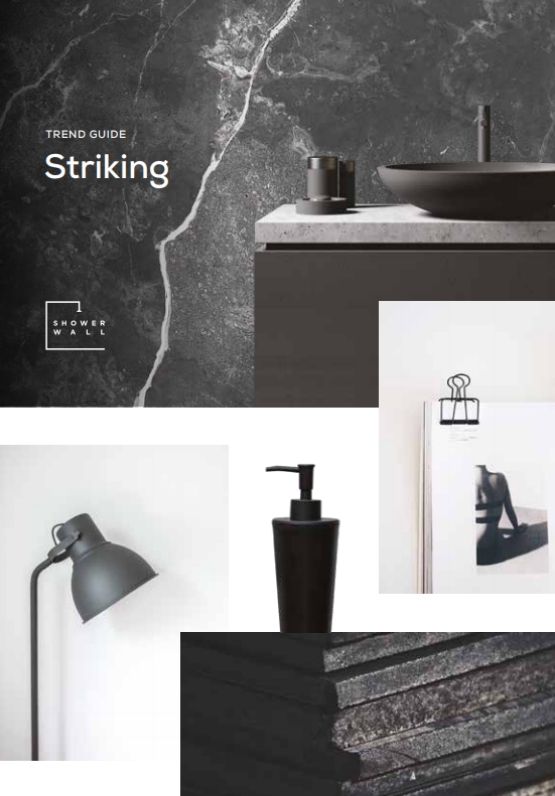 Metallic - The Opulence of Metallic Detailing
Understated and yet wonderfully luxurious, these designs offer a stylish alternative to the conventional chrome. Embrace the elegance of the metallic trend by pairing these panels with gold brassware and delicate foliage.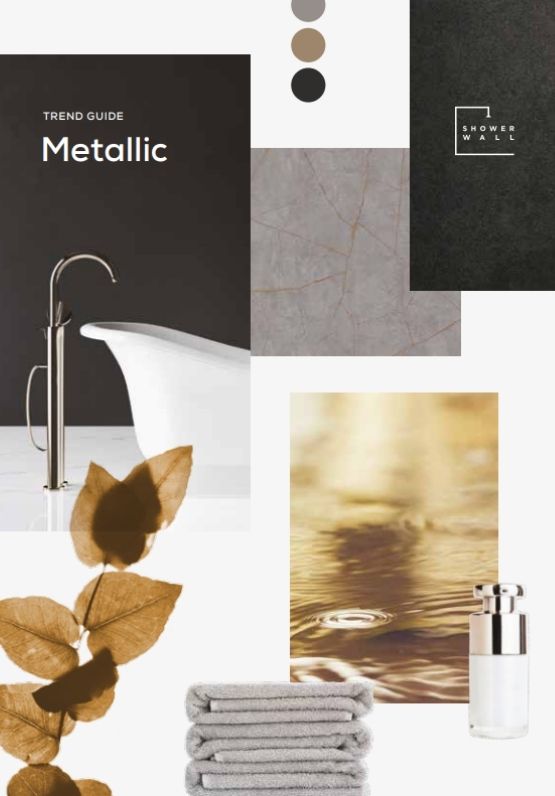 Botanical - Bold Prints with Outdoor Vibes
Bring the outdoors in with botanical-inspired prints. From the calming presence of leafy prints, through to bold jungle motifs, conjure up a feeling of visual escapism and make your bathroom feel like the perfect retreat.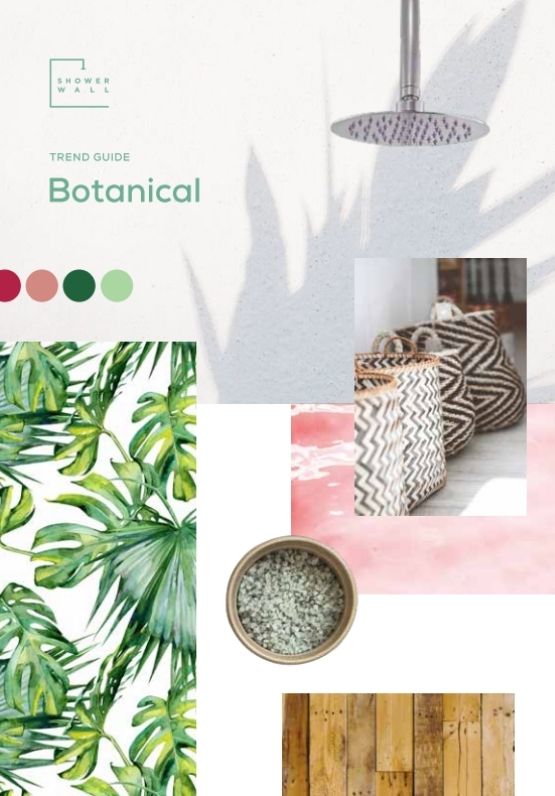 Pastels - The Serenity of Pastel Colours
A subtle approach to calmness and tranquillity, this palette draws on earthy hues and transforms your bathroom into a serene environment. From the gentle sage through to peaceful scalloped shapes, tranquillity is a state these designs inspire.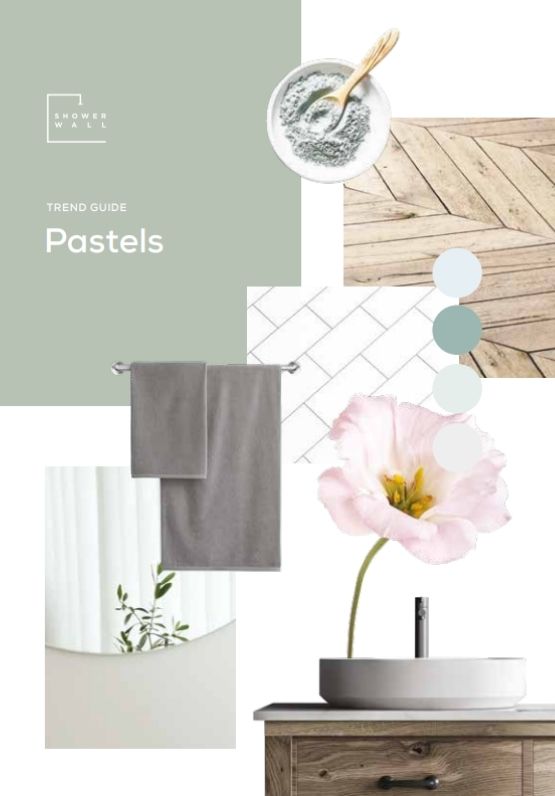 Classic Marble - Soft Marbles With Timeless Elegance
A classic approach to a sophisticated and effortlessly chic bathroom. Created to suit traditional styles as well as the popular modern, minimalist trend, these designs are curated with refinement in mind. Find calmness and clarity in your bathroom.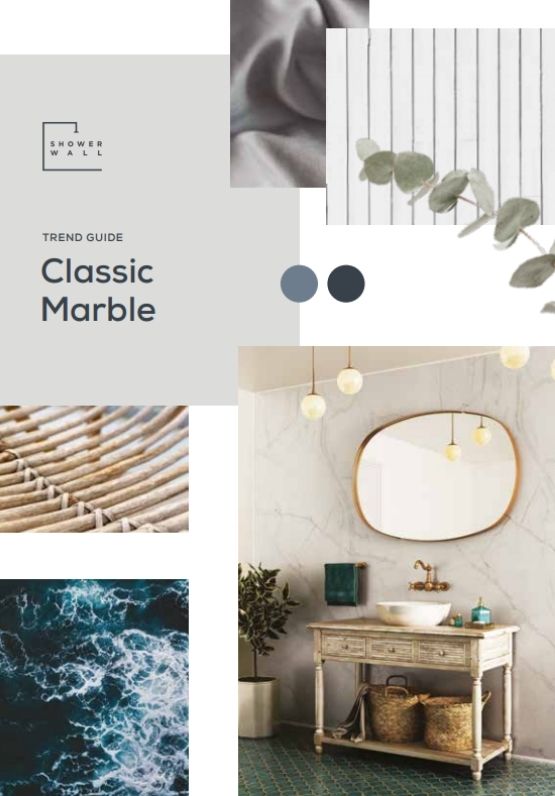 This guide was created for reference only. www.rubberduckbathrooms.co.uk can not be held responsible for injury or damage caused if you decide to use this method.
Information
Customer Service
Copyright © 2016 Rubber Duck Bathrooms Ltd