Call : 01642 913727 Monday-Friday: 9am - 5pm. Saturday: 10am - 4pm
35,000
+ Happy Customers

Hinged / Pivot Shower Doors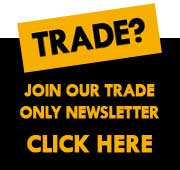 Hinged / Pivot Shower Doors
Pivot Shower Doors
If you order any Roman Pivot Shower Doors or Enclosures that costs £800 and over, you will receive a FREE Roman Showers Chrome Basket. For orders under £800, get a Free Roman Showers Maintenance Kit.
The humble Hinged shower door, the standard for shower cubicles up and down the land. There's a reason for that, they're simple and they do the job right. You don't have to put up with standard though, have a look at our fantastic range Hinged and Pivot Shower Doors from leading manufacturers such as Manhattan, Roman Showers and Haven Showers.
Bother hinged and pivot shower doors can be installed in a recess between two walls or using a glass side panel or panels giving you the perfect shower enclosure to match your showering needs.
Hinged and pivot shower doors come in a ranges of sizes to suite many situation and bathrooms.
Information
Customer Service
Copyright © 2016 Rubber Duck Bathrooms Ltd