Call : 01642 913727 Monday-Friday: 9am - 5pm. Saturday: 10am - 4pm
35,000
+ Happy Customers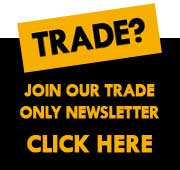 HIB Aluminium Cabinet
HIB Aluminium bathroom cabinets are perhaps some of the most innovative bathroom cabinets available on the market. Several of their cabinets available from us at Rubberduckbathrooms, Middlesbrough come fitted with modern features suchas a shaving charge port and LED lighting that no contemporary bathroom project would be complete without.
HIB Aluminium Cabinet
HIB Aluminium Cabinet
Over the past 20 years HIB has established itself as one of the market leaders in the design, manufacture and supply of quality and innovative bathrooms, cloakrooms and en-suites.
Information
Customer Service
Copyright © 2016 Rubber Duck Bathrooms Ltd