Call : 01642 913727 Monday-Saturday: 9am - 4pm
35,000
+ Happy Customers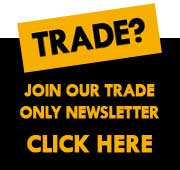 Corner Baths
Carron Corner Baths
Carron offers a great range of Corner Baths all made in the UK.
One of the highlights of these baths is the Centennial, the largest of Carron's corner baths with a capacity of over 400 litres of water in a bath that's 1500 x 1500mm means lots of room for a nice long soak.
All of our Carron baths come in a thickness of 5mm as standard but is available with a unique option, Carronite. Carronite helps keep the bath water hotter for longer and is stronger than a standard acrylic bath.
Carron offers a 20 Year Guarantee on all standard baths and a 30 Year Guarantee for all baths with Carronite.
Information
Customer Service
Copyright © 2016 Rubber Duck Bathrooms Ltd