Call : 01642 913727 Monday-Saturday: 8am - 5pm
35,000
+ Happy Customers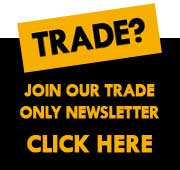 AquaStrap by Sealux
AquaStrap Up-Stand Shower and Bath Seal Used For Sealing a ShowerTray/Pan or Bath Tub. Ideal For New Shower Tray or Bath Installs. AquaStrap Remains Watertight Through Silicone Seal Leaks Caused By Joint Movement or Natural Deterioration.
AquaStrap by Sealux
AquaStrap is a leading up-stand seal used for sealing a shower tray/pan or bath tub. Aquastap is for those people installing a new shower tray or bath who prefer an exposed silicone joint to an extruded profile, Aqua Strap will remain watertight in the event of the silicone seal leaking through joint movement or natural deterioration.
How to fit AquaStrap
The below video by Sealux show you how to install an Aqua Strap to a showtray when installing.
At Rubberduck Bathrooms we offer the Aquastrap for sale in a range of sizes including 2m Aqua Strap, 2.3m Aqua Strap, 2.8m Aqua Strap, 3.4m Aqua Strap and a 25m Aqua Strap roll which is perfect for plumbers and bathroom fitters.
Information
Customer Service
Copyright © 2016 Rubber Duck Bathrooms Ltd